Belle Epoque Residence is a Partner of Conrad Festival 2019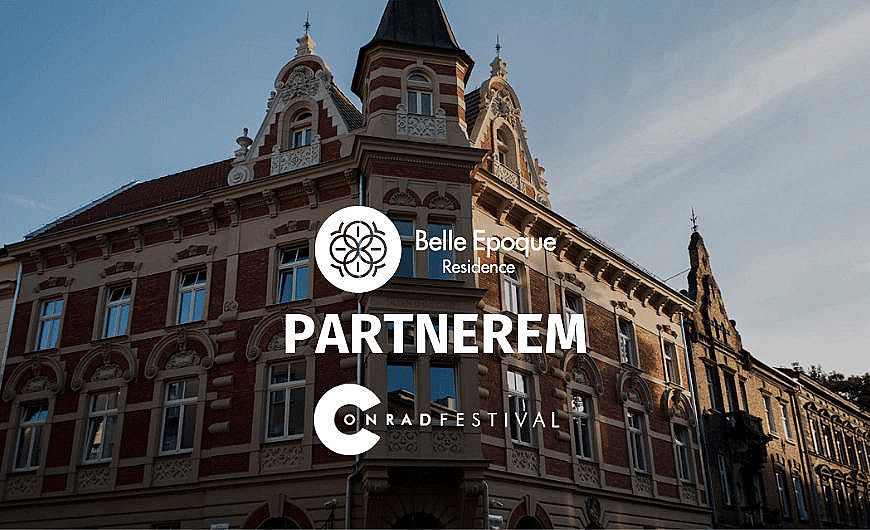 The Conrad Festival, organized continuously in Krakow since 2009, hosts artists from various literary worlds, bringing each other closer and explaining different literary temperaments, worldviews and sensibilities. During this time, it has developed a well-known and recognizable brand around the world, and our Belle Epoque Residence facility is pleased to be entitled "Partner of the 11th Conrad Festival" this year.
Conrad Festival 2019
This year's festival is organized under the slogan of "reality". During its duration, the main current of interest will be how literature, thanks to the means at its disposal, creates different realities and how these different, disproportionate realities talk to each other, argue and fight with each other. This is an extremely interesting concept, because so far mainly shown how to talk about reality. Now the question of what literature is as reality or more precisely: how reality becomes thanks to literature will be discussed. Almudena Grandes, Chimamanda Ngozi Adichie, Didier Eribon, Mariusz Szczygieł, Dmitry Byków and Zyta Rudzka will come to Krakow. However, there will be many more guests!
Belle Epoque Residence - "Conrad's House"
As a Partner and hotel facility, we have the pleasure of hosting eminent names from the world of literature, film and comics during the week of the festival (October 21-27, 2019). For the duration of the event, our facility turned into "Conrad's House". We are extremely happy that we have been trusted by the festival organizers, who have entrusted us with some sort of care over the most important personalities whom we want to show Polish, and especially Krakow hospitality.
Guests were offered 29 apartments ranging in size from 28 to 77 square meters in the style of belle epoque. Almost every apartment has a historic piece of furniture from that period. The apartments are also divided due to the layout of the apartment, we have studio apartments, apartments with separate bedrooms and apartments with mezzanines. Each apartment has a kitchenette equipped with necessary household appliances (fridge, electric hob with oven, dishwasher, electric kettle), kitchen utensils, tableware, cloths and a table with chairs. We provide our Guests with fresh breakfast every morning (continental, vegetarian, vegan, gluten-free, sweet) straight to the apartment on a porcelain tableware. In the area of ​​our facility there is also a laundry room with washer and dryer. You can relax in our mini gym and sauna. The reception is available to our Guests 24 hours a day to provide help, advice and a smile at any time.
Conrad Festival 2019 guests have already chosen our interiors.
Powrót do bloga