Krakow City Break apartments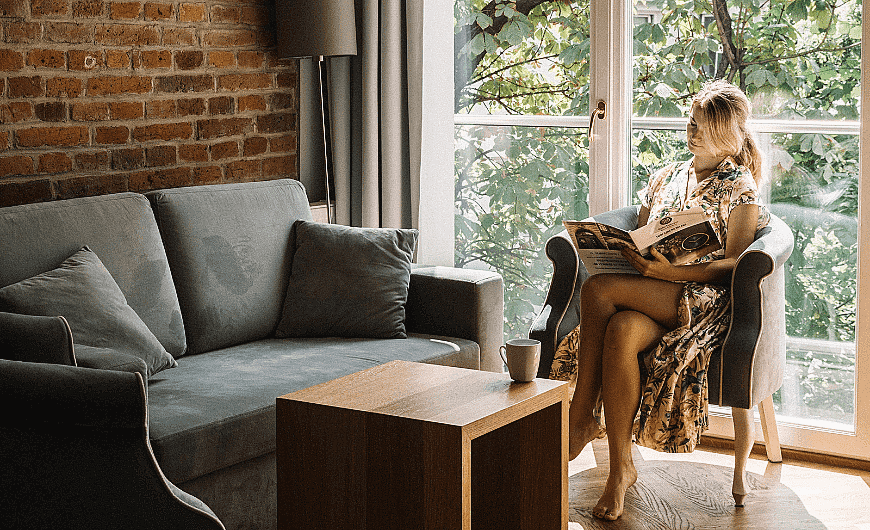 Looking for a Krakow city break with your friends or your girlfriend? Or perhaps one of the plentiful concert, cultural events has grabbed your attention? Perhaps you're just visiting frends and together you want to attack the nightclubs of this beautiful city? We'll recommend what apartments to pick to make the most of Belle Epoque Krakow.
Hotel w Krakowie jak w domu. Apartments in Krakow that feel just like home
The Belle Epoque apartments in Krakow will allow you and your friends to feel just like you would feel at home. Thanks to full equipment, the kitchenette, the bathroom and various other amenities and rich furnishings, a stay at Belle Epoque Kraków allows for basically everything that you could do at home - including washing and ironing your favourite shirt. With Belle Epoque Kraków you will always be fresh and clean! Full kitchenette equipment means you will be able to prepare both nutritious breakfasts and delicious snacks without issues whatsoever. The apartments also have free WiFi access, a TV and other pieces and bits of quipment of various sizes.
You and three of your friends
All the apartments for a Krakow City Break can comfortably accommodate four - two in each room, a pair on a comfy sofa bed and a pair on joinable single beds - your whole crew will be able to rest comfortably.
Located in the heart of events
What could be more important for a Krakow city break apartment than its very locacation? Regardless of whether you're interested in clubs, restaurants, bars, galleries or simply sightseeing - Belle Epoque Kraków apartments have the perfect location by the Old Town Square, so most attractions of the city are a short walk away - and those that aren't are easily accessible with public transit.
Style and comfort at the Belle Epoque Krakow
In addition to all of the advantages above, the headquarters of your crew will have its unique style on its and your side - Belle Epoque Kraków are apartments in a vintage XIX/XX century Townhouse offering luxury in a genuine Kraków style. If you're looking for great apartments for a city break in Kraków, the Belle Epoque is a splendid choice you will want to keep coming back to.
Click to see apartments for Krakow city break
Powrót do bloga