Weekend in Krakow with children, or what to do with a child in the city of the Wawel Dragon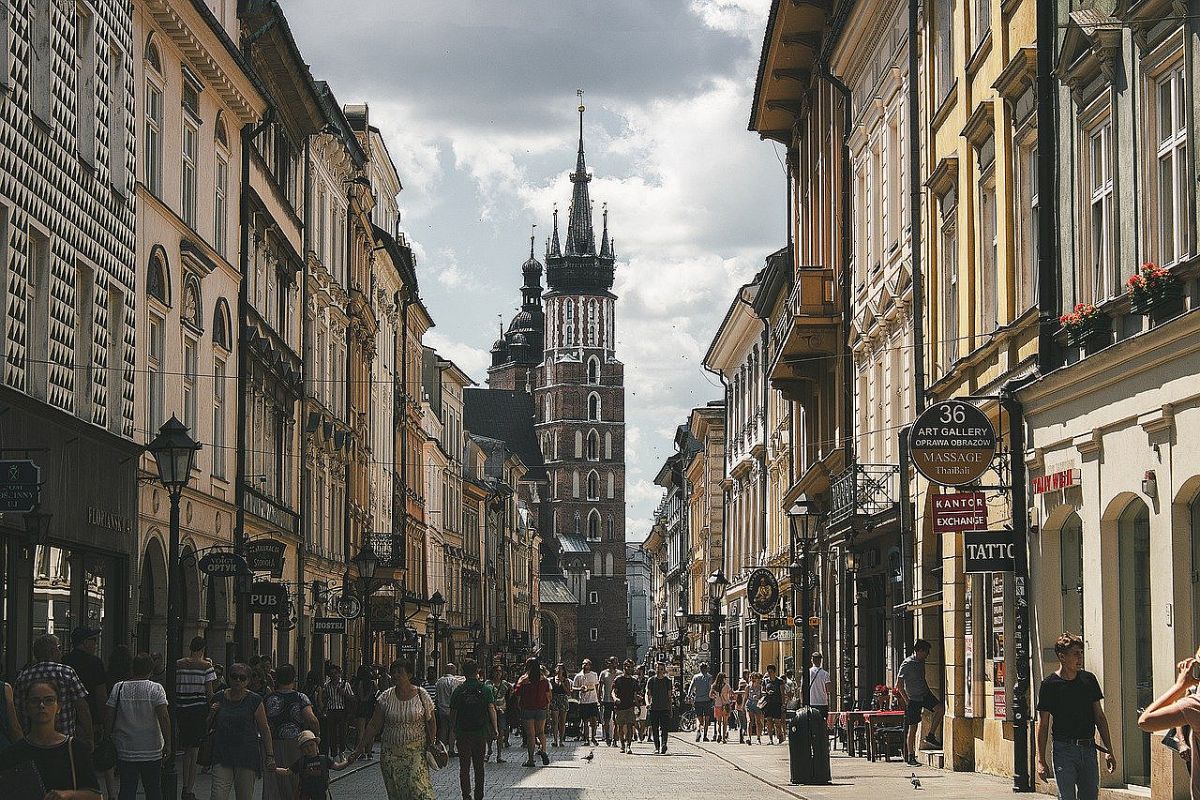 Holidays have started, so we are increasingly wondering which destinations to choose for summer travel. We suggest Krakow. The city has a lot to offer not only adults but also children, so if you ask yourself what to do in Krakow over the weekend we suggest ...
Time with children can be divided into two parts, the first is to learn about the history of the city and its traditions. To this end, it is worth going to Wawel, where the Polish Kings once lived, and where the Wawel Dragon breathing real fire still stands at its feet, whose legend is worth presenting to the kids even before leaving, so that they can discover the corners of one of the most interesting places in Krakow with even greater curiosity.
The next point on the historical map of Krakow are the underground of the Main Square and the city's defensive walls. Children will learn and experience the history of one of the most beautiful cities in Poland, and will also climb the walls, which once constituted the defensive part of the city. The cost of a trip to the museum is PLN 28 for a normal ticket and PLN 20 for a reduced-price ticket. The museum offers discounts on family and group tickets and a large family card, it is open from Monday to Sunday, and the trip must be booked online before arrival.
If you are planning a weekend in Krakow with children, then the Live Museum of Krakow Obwarzanek cannot be missing on the map of attractions. The museum custodians will unambiguously answer the question whether the bagel is the same as a pretzel and will tell its history and traditions associated with it. We will also learn the methods of making this unique delicacy, entered on November 28, 2006 on the List of traditional products from the Lesser Poland voivodship in the bakery and confectionery category, and on October 30, 2010 on the list of European Union protected products. In addition, each weekend the museum invites you to a family workshop during which you will learn how to bake them by preparing and trying them yourself. The cost of such workshops is PLN 20 for a regular ticket and PLN 18 for a reduced-price ticket.
After a solid and interesting history lesson, it's time to relax. The second group of attractions that we can visit or experience in Krakow can be called recreation. If recreation, then the Water Park in Krakow. The water park located in the north of the city offers its guests 4 external slides, a pontoon mamba, internal slides: an alligator and a yellow snake, a paddling pool and a pirate island for the youngest, climbing walls, a rapid river or a rainbow bridge, and on warmer days also an outdoor beach, The whole includes up to 2000 m3! In turn, ticket costs start from 22 zlotys and we probably don't have to write that not only children but also parents will find something suitable for them.
If fun is still not enough, then visiting Krakow, it is worth booking one day for madness in an hour and a half drive from the city - Energylandia Amusement Park! It is the largest facility of this type in Poland, offering dozens of attractions, which are located in the area of ​​35 hectares! The park is open from 10 to 20, 7 days a week. Concession tickets start from 139 zlotys, and the whole is divided into 5 independent zones, in which each group will find attractions for themselves: baikolandia, family zone, extreme zone, water park and dragon castle. In addition, the park offers 22 interactive games and activities, 5 spectacle scenes (two theaters and three amphitheaters), modern 7D cinema, and several dedicated stores for everyone who likes gadgets and souvenirs. It is worth emphasizing that by buying one admission ticket we can enjoy all these attractions at will and without any limit, which will surely please our kids, and will give us confidence to provide them with an unforgettable holiday experience.
We hope you have no doubts whether it is worth spending a weekend in Krakow and how to use a weekend in Krakow with children. This is of course a substitute for what the city offers, but we are convinced that it is a good start to repeat trips to Krakow.
Powrót do bloga